CPID
Health effects of consumer products
What's in it?

Search Entire CPID Database
Enter Products, Manufacturers, Chemicals, Product Categories and Product Types
CLR PRO Calcium, Lime & Rust Remover, Professional Use-10/22/2018
Certification Expires : Always Active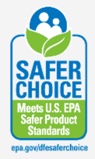 Products in this Consumer Product Information Database (CPID) are classified based on their composition:
Substances: single chemicals
Preparations: products which contain chemicals that can be easily separated during normal use
Articles: products or product assemblies that do not contain chemicals that can be separated out from the product or assembly under normal or advertised use.

Classification:
Preparation
Indicates country where product is sold.

Market:
US/Canada
Brand Information
Date entered: December 17, 2019
CLR PRO Calcium, Lime & Rust Remover is a fast and effective way to clean away calcium and lime deposits as well as scale from porcelain, chrome, glassware, fiberglass, stainless steel and grout. The formula has many industrial and commercial applications in healthcare, manufacturing, automotive, energy, government and hospitality. CLR will clean HVAC, swamp coolers, tools and humidifiers as well as dehumidifiers. The formula also is perfect for use on RVs and boats. CLR is safe on all PVC as well as copper plumbing and septic safe.
0 13051 12316 1

UPC:
0 13051 12316 1
Purpose of product.

Usage:
Calcium, Lime and Rust Remover
Structure such as solid, liquid, aerosol etc.

Form:
liquid
Customer Service No:
800-323-5497
Manufacturer Information
Date when validity of Material Safety Data Sheet (MSDS) or Safety Data Sheet (SDS) was last verified.

Date verified: January 15, 2019
Jelmar
5550 W. Touhy Avenue, #200
Skokie IL 60077

Chemical Composition/Ingredients

The GHS is an acronym for The Globally Harmonized System of Classification and Labelling of Chemicals. The GHS is a system for standardizing and harmonizing the classification and labelling of chemicals. Chemicals are associated with codes that define their health, physical and environmental hazards.This universal hazard communication system was developed to ensure that employers, employees and consumers are provided with adequate, practical, reliable and comprehensible information on the hazards of chemicals, so that they can take effective preventive and protective measure for their own health and safety.
The GHS classifications for chemicals associated with products in this database may be viewed by selecting the "Advanced" button on the Chemical Ingredients tables. Since this is a work in progress, GHS classifications may not be shown for all chemical ingredients.

Advanced

Primary Chemical Name is the standard name assigned to a chemical substance.

Chemical

Chemical Abstracts Service Registry Number is a unique identifier for a chemical and its synonyms. CAS numbers identify the chemical, but not its concentration or specific mixture. CAS Registry Numbers are assigned by the Chemical Abstracts Service, a division of the American Chemical Society. For more information: www.cas.org

We have assigned ID numbers (with 6 leading zeros or nines, e.g., 000000-xx-x or 999999-xx-x) for blends and chemicals that do not have CAS numbers.

CAS No./ID

Percent of chemical in preparation.

% Conc.

Chemical of Concern (CoC)

Chemical of Concern(CoC)

Water
007732-18-5
--
No
Propanoic acid, 2-hydroxy-, (2S)-
000079-33-4
5.0-18.0
Yes CoC List
D-Gluconic acid
000526-95-4
--
No
Lauramine oxide
001643-20-5
1.5-7.5
No
PPG-3 Butyl Ether
055934-93-5
--
No
Acid Blue 9
003844-45-9
--
No
FD&C (or D&C) Yellow #5 (C.I. 19140)
001934-21-0
--
No

Health Effects Information

Ingredients and Health Effects Information are taken from the manufacturer's product label and/or the Safety Data Sheet (SDS). Products are not tested and manufacturer's information presented here is not evaluated by DeLima Associates.

Date that SDS was issued by manufacturer of product.

SDS DATE :
October 22, 2018

Health
Flammability
Reactivity

HMIS is the Hazardous Materials Identification System developed by the American Coatings Association and indicates the levels ("1" to "4") of Health Hazard, Flammability Hazard and Physical Hazard associated with a specific product.

HMIS RATING
1
0
0

Measure of Alkalinity/Acidity of substance or preparation where a level of 7 is considered as neutral.

pH Levels
2.1-2.3

Warnings

Hazard Statements
Warning. Causes eye irritation. Cause mild skin irritation.
Precautionary Statements
General
None.
Prevention
Avoid breathing fumes. Wear protective gloves. DO NOT get in eyes, on skin or clothing. DO NOT mix with bleach or other household chemicals harmful; fumes may result. DO NOT ingest. DO NOT breathe vapor or mist. Use in well ventilated areas. Keep container closed when not in use. Wear eye protection/face protection. Wash skin thoroughly after handling.
Response
IF IN EYES: Rinse cautiously with water for several minutes. Remove contact lenses, if present and easy to do. Continue rinsing. If eye irritation persists: Get medical advice.
IF ON SKIN: Wash with plenty of soap and water. Wash skin thorough after handling. If skin irritation or rash occurs: Get medical advice/attention.
Storage
None.
Disposal
None.

Acute health effects

From SDS:
Hazards Identification
Emergency Overview
Warning. Causes eye irritation. Cause mild skin irritation.
Potential Health Effects
Eye Contact: Irritant: avoid eye contact. Effects may vary depending on length of exposure, solution concentration
Skin Contact: Mild Irritant. Prolonged contact may cause dermatitis, and itching.
Inhalation: No adverse effects expected under typical use conditions.
Ingestion: Oral burns, vomiting, and gastrointestinal disturbance.

Chronic health effects

From SDS:
No information.


Carcinogenicity

This product does not contain any substances that are considered carcinogenic by the National Toxicology Program (NTP) Report on Carcinogens and have not been found to be potential carcinogens in the International Agency for Research on Cancer (IARC) Monographs or found to be potential carcinogens by OSHA.

Handling information

Avoid contact with eyes, skin or clothing. May be harmful or if swallowed. Use with adequate ventilation. Avoid breathing vapors or mist. Do not eat, drink, or smoke in work area. Wash hand thoroughly after use. The containers (1, 5, and 55 gallons) should be rinsed and recycled. Store in cool well-ventilated area, away from heat. Keep containers tightly closed. Avoid contact with combustible materials, wood, and organic materials. Store in original containers in a secure area away from children and pets.DO NOT MIX WITH BLEACH, OR ANY OTHER PRODUCTS AS TOXIC FUMES MAY RESULT. KEEP OUT OF REACH OF CHILDREN

Disposal information

Rinse empty bottles and recycle. Dispose of unused product in a permitted hazardous waste management facility following all local, state, and federal regulations. Follow label warnings, since containers may retain some reside of the product. Processing, use or contamination of this product may change the waste management options. It is the responsibility of the waste generator to determine the toxicity and physical properties of the material generated to determine the proper waste identification and disposal methods in compliance with applicable regulations. State and local disposal regulations may differ from federal disposal regulations.

California Prop. 65 Warning

This product does not contain any chemicals known to the State of California to cause cancer and/or to cause birth defects and other reproductive harm.

First Aid

Eye Contact: In case of eye contact, immediately rinse eye thoroughly with plenty of water. Remove contact lenses, and continue rinsing for at least 15 minutes. If irritation persists, get medical attention.

Skin Contact: Can be irritating to skin, prolonged contact can be more severe, no adverse effects during normal usage. In case of skin contact, rinse area for at least 15 minutes. Remove contaminated clothing and shoes, wash thoroughly before reuse. If irritation persists get medical attention.

Inhalation: Not a significant route of exposure. Remove to fresh air. If breathing is difficult, GET MEDICAL ATTENTION IMMEDIATELY.

Ingestion: DO NOT induce vomiting. If fully conscious, drink 16 ounces of water. CALL A PHYSCIAN OR POISON CONTROL CENTER IMMEDIATELY. NEVER give an unconscious person anything to ingest.