CPID
Health effects of consumer products
What's in it?

Search Entire CPID Database
Enter Products, Manufacturers, Chemicals, Product Categories and Product Types
Simple Green Oxy Solve Total Outdoor Cleaner-01/25/2018
Certification Expires : Always Active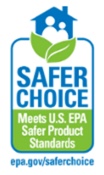 Products in this Consumer Product Information Database (CPID) are classified based on their composition:
Substances: single chemicals
Preparations: products which contain chemicals that can be easily separated during normal use
Articles: products or product assemblies that do not contain chemicals that can be separated out from the product or assembly under normal or advertised use.

Classification:
Preparation
Indicates country where product is sold.

Market:
US/Canada
Brand Information
Date entered: April 16, 2019
Simple Green Oxy Solve Total Outdoor Cleaner lifts dirt and stains from mold, mildew, moss and algae from outdoor surfaces such as wood, plastic, concrete and more. Cleans using peroxide to brighten and renew surfaces without bleach.
0 43318 00535 0

UPC:
0 43318 00535 0
Purpose of product.

Usage:
Outdoor multi-surface cleaner
Structure such as solid, liquid, aerosol etc.

Form:
liquid
Customer Service No:
800-228-0709
Manufacturer Information
Date when validity of Material Safety Data Sheet (MSDS) or Safety Data Sheet (SDS) was last verified.

Date verified: January 14, 2019
Sunshine Makers, Inc.
15922 Pacific Coast Hwy
Huntington Beach CA 92649

Chemical Composition/Ingredients

The GHS is an acronym for The Globally Harmonized System of Classification and Labelling of Chemicals. The GHS is a system for standardizing and harmonizing the classification and labelling of chemicals. Chemicals are associated with codes that define their health, physical and environmental hazards.This universal hazard communication system was developed to ensure that employers, employees and consumers are provided with adequate, practical, reliable and comprehensible information on the hazards of chemicals, so that they can take effective preventive and protective measure for their own health and safety.
The GHS classifications for chemicals associated with products in this database may be viewed by selecting the "Advanced" button on the Chemical Ingredients tables. Since this is a work in progress, GHS classifications may not be shown for all chemical ingredients.

Advanced

Primary Chemical Name is the standard name assigned to a chemical substance.

Chemical

Chemical Abstracts Service Registry Number is a unique identifier for a chemical and its synonyms. CAS numbers identify the chemical, but not its concentration or specific mixture. CAS Registry Numbers are assigned by the Chemical Abstracts Service, a division of the American Chemical Society. For more information: www.cas.org

We have assigned ID numbers (with 6 leading zeros or nines, e.g., 000000-xx-x or 999999-xx-x) for blends and chemicals that do not have CAS numbers.

CAS No./ID

Percent of chemical in preparation.

% Conc.

Chemical of Concern (CoC)

Chemical of Concern(CoC)

Ethoxylated alcohols (unspecified)
000000-29-6
<5
No
Water
007732-18-5
>88.5
No
Citric acid
000077-92-9
<1
No
Etidronic acid
002809-21-4
<0.5
No
Hydrogen peroxide
007722-84-1
<5
Yes CoC List
Tetrasodium Glutamate Diacetate
051981-21-6
<1
No

Health Effects Information

Ingredients and Health Effects Information are taken from the manufacturer's product label and/or the Safety Data Sheet (SDS). Products are not tested and manufacturer's information presented here is not evaluated by DeLima Associates.

Date that SDS was issued by manufacturer of product.

SDS DATE :
January 25, 2018

Health
Flammability
Reactivity

HMIS is the Hazardous Materials Identification System developed by the American Coatings Association and indicates the levels ("1" to "4") of Health Hazard, Flammability Hazard and Physical Hazard associated with a specific product.

HMIS RATING
1
0
0

Measure of Alkalinity/Acidity of substance or preparation where a level of 7 is considered as neutral.

pH Levels
6.0-7.0

Warnings

Hazard Statements
Caution. May irritate eyes.
Precautionary Statements
Prevention
None.
Response
None.
Storage
None
Disposal
None.

Acute health effects

From SDS:
Hazards Identification
Emergency Overview:
This is a colorless liquid with no added odor. No health hazards expected from typical use.
Potential Health Effects
Eye Contact: May cause eye irritation.
Skin Contact: May cause mild skin Irritation
Inhalation: Breathing in mist could irritate nose and throat.
Ingestion: May cause stomach upset.

Chronic health effects

From SDS:
No information provided.

Carcinogenicity

Mixture does not classify under this category.

Handling information

Ensure adequate ventilation. Keep out of reach of children. Keep away from heat, sparks, open flame and direct sunlight. Do not pierce any part of the container. Do not mix or contaminate with any other chemical. Do not eat, drink or smoke while using this product. Keep container tightly closed. Keep in cool dry area. Avoid prolonged exposure to sunlight. Do not store at temperatures above 95 deg F (35 deg C) or freezing temperatures.

Disposal information

May be considered hazardous in your area depending on usage and tonnage of disposal – check with local, regional, and or national regulations for appropriate methods of disposal. Never dispose of used degreasing rinsates into lakes, streams, and open bodies of water or storm drains

California Prop. 65 Warning

No ingredients listed.

First Aid

Eye Contact: : Rinse cautiously with water for several minutes. Remove contact lenses, if present and easy to do. Continue rinsing. If eye irritation persists: Get medical attention.

Skin Contact: If skin irritation occurs: Get medical advice/attention.

Inhalation: Remove person to fresh air and keep comfortable for breathing.

Ingestion: May cause stomach upset. Drink plenty of water to dilute.