CPID
Health effects of consumer products
What's in it?

Search Entire CPID Database
Enter Products, Manufacturers, Chemicals, Product Categories and Product Types
Bissell Deep Clean + Protect Carpet Cleaning Formula with Scotchgard, 2X Concentrated, 62E52-11/13/2015
Certification Expires : Always Active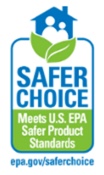 Products in this Consumer Product Information Database (CPID) are classified based on their composition:
Substances: single chemicals
Preparations: products which contain chemicals that can be easily separated during normal use
Articles: products or product assemblies that do not contain chemicals that can be separated out from the product or assembly under normal or advertised use.

Classification:
Preparation
Indicates country where product is sold.

Market:
US/Canada
Brand Information
Date entered: April 10, 2019
Bissell Deep Clean + Protect Carpet Cleaning Formula with Scotchgard washes carpet fibers to give carpet a deep-down clean. This formula is Safer Choice Certified, which means it meets the U.S. EPA Safer Product Standards. It has an earth-friendly design not containing any heavy metals, optical brighteners, or dyes. Feel at ease knowing this formula is pet and kid friendly when used as directed. For use in leading upright deep-cleaning machines, including rentals.
Purpose of product.

Usage:
Carpet cleaning machine fluid.
Structure such as solid, liquid, aerosol etc.

Form:
liquid
Customer Service No:
800-237-7691
Manufacturer Information
Date when validity of Material Safety Data Sheet (MSDS) or Safety Data Sheet (SDS) was last verified.

Date verified: April 10, 2019
Bissell Homecare, Inc.
2345 Walker Street, N.W.
Grand Rapids MI 49544

Chemical Composition/Ingredients

The GHS is an acronym for The Globally Harmonized System of Classification and Labelling of Chemicals. The GHS is a system for standardizing and harmonizing the classification and labelling of chemicals. Chemicals are associated with codes that define their health, physical and environmental hazards.This universal hazard communication system was developed to ensure that employers, employees and consumers are provided with adequate, practical, reliable and comprehensible information on the hazards of chemicals, so that they can take effective preventive and protective measure for their own health and safety.
The GHS classifications for chemicals associated with products in this database may be viewed by selecting the "Advanced" button on the Chemical Ingredients tables. Since this is a work in progress, GHS classifications may not be shown for all chemical ingredients.

Advanced

Primary Chemical Name is the standard name assigned to a chemical substance.

Chemical

Chemical Abstracts Service Registry Number is a unique identifier for a chemical and its synonyms. CAS numbers identify the chemical, but not its concentration or specific mixture. CAS Registry Numbers are assigned by the Chemical Abstracts Service, a division of the American Chemical Society. For more information: www.cas.org

We have assigned ID numbers (with 6 leading zeros or nines, e.g., 000000-xx-x or 999999-xx-x) for blends and chemicals that do not have CAS numbers.

CAS No./ID

Percent of chemical in preparation.

% Conc.

Purpose served by this chemical

Function

Chemical of Concern (CoC)

Chemical of Concern(CoC)

Alkyl polyglucoside
888888-01-8
--
Surfactant
No
Alcohol Alkoxylate
888888-02-4
<3
Emulsifier
No
Fragrance(s)/perfume(s)
000000-00-1
--
Fragrance
No
Silicone emulsion/solution
000000-34-2
--
Antifoam Agent
No
Water
007732-18-5
--
Diluent
No
Alcohol ethoxylate
000000-72-9
<3
Nonionic Surfactant
No
Sodium Polyacrylate
009003-04-7
--
Antiredeposition Agent
No
Acrylic polymer
031069-81-5
--
Polymer
No
Sodium citrate (Trisodium citrate)
000068-04-2
--
Buffering Agent
No
Sodium hydroxide
001310-73-2
--
pH Adjuster
No
Benzisothiazolinone
002634-33-5
--
Preservative
No
Methylisothiazolinone
002682-20-4
--
Preservative
No
Sodium Caprylyl Sulfonate
005324-84-5
--
Cleaning Agent
No

Health Effects Information

Ingredients and Health Effects Information are taken from the manufacturer's product label and/or the Safety Data Sheet (SDS). Products are not tested and manufacturer's information presented here is not evaluated by DeLima Associates.

Date that SDS was issued by manufacturer of product.

SDS DATE :
November 13, 2015

Health
Flammability
Reactivity

HMIS is the Hazardous Materials Identification System developed by the American Coatings Association and indicates the levels ("1" to "4") of Health Hazard, Flammability Hazard and Physical Hazard associated with a specific product.

HMIS RATING
1
0
0

V.O.C Information

Volatile Organic Compounds %/Wt. With Solvent : 0

Measure of Alkalinity/Acidity of substance or preparation where a level of 7 is considered as neutral.

pH Levels
9.0-9.8

Warnings

Hazard Statements
Warning. Causes eye irritation.
Precautionary Statements
Prevention
Keep out of reach of children.
Response
If in eye: rinse cautiously with water for several minutes. If eye irritation persists: get medical advice/attention.
Storage
None.
Disposal
None.

Acute health effects

From SDS:
Hazards Identification
Emergency Overview
Warning. Causes eye irritation.
Potential Health Effects
Eye Contact: Causes eye irritation.
Skin Contact: Not an irritant.


Chronic health effects

From SDS:
No information.

Carcinogenicity

No information.

Handling information

Use only as directed. Avoid contact with eyes. Wash hands before eating. Store Out Of Reach Of Children. Keep container tightly closed when not in use.

Disposal information

Disposal methods must comply with all Federal, State or Provincial, and local laws and regulations.

California Prop. 65 Warning

None of the chemicals in this product are listed.

First Aid

Eye Contact: Immediately flush eyes with plenty of water for at least 15 minutes. Get medical attention if irritation develops or persists.

Skin Contact: Wash skin with water. Remove contaminated clothing.

Inhalation: Remove affected person to fresh air. Get medical attention if person has difficulty breathing or irritation develops or persists.

Ingestion: If swallowed, do NOT induce vomiting. Give a glass of water. Call a physician or poison control center immediately. Never give anything by mouth to an unconscious person