CPID
Health effects of consumer products
What's in it?

Search Entire CPID Database
Enter Products, Manufacturers, Chemicals, Product Categories and Product Types
Safe Step Mag Chloride 8300 Ice Melter-10/13/2017
Certification Expires : Always Active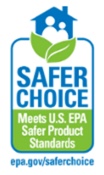 Products in this Consumer Product Information Database (CPID) are classified based on their composition:
Substances: single chemicals
Preparations: products which contain chemicals that can be easily separated during normal use
Articles: products or product assemblies that do not contain chemicals that can be separated out from the product or assembly under normal or advertised use.

Classification:
Preparation
Indicates country where product is sold.

Market:
US/Canada
Brand Information
Date entered: January 19, 2019
Safe Step Mag Chloride 8300 Ice Melter is the fastest acting premium ice melter on the market. Safe Step 8300 works in extremely cold temperatures. The unique crystal shape provides rapid ice penetration and keeps product from scattering to where you do not need it. Safe Step 8300 is 100 percent magnesium chloride hexahydrate, which means it is gentle on vegetation and concrete when used as directed. Awarded the U.S. EPA Safer Choice Standard, an EPA designation awarded to products specifically "Safer for People, Pets, and Property when used as directed." Melts ice and snow down to -15 deg F/-26 deg C.
073841538209

UPC:
073841538209
Purpose of product.

Usage:
Ice melt
Structure such as solid, liquid, aerosol etc.

Form:
crystals
Customer Service No:
800-800-6241
Manufacturer Information
Date when validity of Material Safety Data Sheet (MSDS) or Safety Data Sheet (SDS) was last verified.

Date verified: March 07, 2020
Compass Minerals Intl. (North American Salt)
9900 W. 109th. Street, Suite 100
Overland Park KS 66210

Chemical Composition/Ingredients

The GHS is an acronym for The Globally Harmonized System of Classification and Labelling of Chemicals. The GHS is a system for standardizing and harmonizing the classification and labelling of chemicals. Chemicals are associated with codes that define their health, physical and environmental hazards.This universal hazard communication system was developed to ensure that employers, employees and consumers are provided with adequate, practical, reliable and comprehensible information on the hazards of chemicals, so that they can take effective preventive and protective measure for their own health and safety.
The GHS classifications for chemicals associated with products in this database may be viewed by selecting the "Advanced" button on the Chemical Ingredients tables. Since this is a work in progress, GHS classifications may not be shown for all chemical ingredients.

Advanced

Primary Chemical Name is the standard name assigned to a chemical substance.

Chemical

Chemical Abstracts Service Registry Number is a unique identifier for a chemical and its synonyms. CAS numbers identify the chemical, but not its concentration or specific mixture. CAS Registry Numbers are assigned by the Chemical Abstracts Service, a division of the American Chemical Society. For more information: www.cas.org

We have assigned ID numbers (with 6 leading zeros or nines, e.g., 000000-xx-x or 999999-xx-x) for blends and chemicals that do not have CAS numbers.

CAS No./ID

Percent of chemical in preparation.

% Conc.

Chemical of Concern (CoC)

Chemical of Concern(CoC)

Magnesium Chloride Hexahydrate
007791-18-6
--
No

Health Effects Information

Ingredients and Health Effects Information are taken from the manufacturer's product label and/or the Safety Data Sheet (SDS). Products are not tested and manufacturer's information presented here is not evaluated by DeLima Associates.

Date that SDS was issued by manufacturer of product.

SDS DATE :
October 13, 2017

Health
Flammability
Reactivity

HMIS is the Hazardous Materials Identification System developed by the American Coatings Association and indicates the levels ("1" to "4") of Health Hazard, Flammability Hazard and Physical Hazard associated with a specific product.

HMIS RATING
1
0
0

Measure of Alkalinity/Acidity of substance or preparation where a level of 7 is considered as neutral.

pH Levels
9.0-10.0

Warnings

Hazard Statements
The product and/or mixture does not meet the criteria for classification.
Precautionary Statements
General
Observe good industrial hygiene practices.
Prevention
Wash hands after handling.
None.
Storage
Store away from incompatible materials, i.e, strong oxidizing agents
Disposal
Dispose of waste and residues in accordance with local authority requirements.

Acute health effects

From SDS:
Hazards Identification
Emergency Overview
The product and/or mixture does not meet the criteria for classification.
Potential Health Effects
Eye Contact: Direct contact with eyes may cause temporary irritation. Direct contact with eyes may cause temporary irritation.
Skin Contact: No adverse effects due to skin contact are expected.
Inhalation: No adverse effects due to inhalation are expected.
Ingestion: Expected to be a low ingestion hazard.

Chronic health effects

From SDS:
Prolonged skin contact may cause temporary irritation.

Carcinogenicity

This product is not considered to be a carcinogen by IARC, ACGIH, NTP, or OSHA.

Handling information

Use care in handling/storage. Avoid breathing dust. Store in original tightly closed container. Store away from incompatible materials, i.e, strong oxidizing agents.

Disposal information

Collect and reclaim or dispose in sealed containers in accordance with applicable regulations. Dispose in accordance with all applicable regulations.

California Prop. 65 Warning

This material is not known to contain any chemicals currently listed as carcinogens or reproductive toxins.

First Aid

Eye Contact: Rinse with water. Get medical attention if irritation develops and persists.

Skin Contact: Rinse skin with water/shower. Get medical attention if irritation develops and persists.

Inhalation: If breathing is difficult, remove to fresh air and keep at rest in a position comfortable for breathing. Call a physician if symptoms develop or persist.

Ingestion: Rinse mouth. If ingestion of a large amount does occur, seek medical attention.