CPID
Health effects of consumer products
What's in it?

Search Entire CPID Database
Enter Products, Manufacturers, Chemicals, Product Categories and Product Types
Seventh Generation Laundry Detergent Packs, Free & Clear-01/11/2017
Certification Expires : Always Active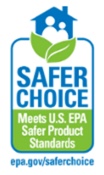 Products in this Consumer Product Information Database (CPID) are classified based on their composition:
Substances: single chemicals
Preparations: products which contain chemicals that can be easily separated during normal use
Articles: products or product assemblies that do not contain chemicals that can be separated out from the product or assembly under normal or advertised use.

Classification:
Preparation
Indicates country where product is sold.

Market:
US/Canada
Brand Information
Date entered: May 21, 2018
Seventh Generation Laundry Detergent Packs, Free & Clear, uses quadruple-enzyme power to remove stains and leave clothes looking as good as new! Free & Clear laundry packs are made for sensitive skin with 0 percent dyes, synthetic fragrances, and artificial brighteners. EPA Safer Choice Certified Product.
6 89790 37786 0

UPC:
6 89790 37786 0
Purpose of product.

Usage:
Laundry detergent
Structure such as solid, liquid, aerosol etc.

Form:
pouch
Customer Service No:
800-211-4279
Manufacturer Information
Date when validity of Material Safety Data Sheet (MSDS) or Safety Data Sheet (SDS) was last verified.

Date verified: January 14, 2019
Seventh Generation, Inc.
60 Lake Street
Burlington VT 05401

Chemical Composition/Ingredients

The GHS is an acronym for The Globally Harmonized System of Classification and Labelling of Chemicals. The GHS is a system for standardizing and harmonizing the classification and labelling of chemicals. Chemicals are associated with codes that define their health, physical and environmental hazards.This universal hazard communication system was developed to ensure that employers, employees and consumers are provided with adequate, practical, reliable and comprehensible information on the hazards of chemicals, so that they can take effective preventive and protective measure for their own health and safety.
The GHS classifications for chemicals associated with products in this database may be viewed by selecting the "Advanced" button on the Chemical Ingredients tables. Since this is a work in progress, GHS classifications may not be shown for all chemical ingredients.

Advanced

Primary Chemical Name is the standard name assigned to a chemical substance.

Chemical

Chemical Abstracts Service Registry Number is a unique identifier for a chemical and its synonyms. CAS numbers identify the chemical, but not its concentration or specific mixture. CAS Registry Numbers are assigned by the Chemical Abstracts Service, a division of the American Chemical Society. For more information: www.cas.org

We have assigned ID numbers (with 6 leading zeros or nines, e.g., 000000-xx-x or 999999-xx-x) for blends and chemicals that do not have CAS numbers.

CAS No./ID

Percent of chemical in preparation.

% Conc.

Purpose served by this chemical

Function

Chemical of Concern (CoC)

Chemical of Concern(CoC)

Trisodium citrate dihydrate
006132-04-3
30.0-100.0
Water Softener
No
Sodium carbonate
000497-19-8
30.0-100.0
Cleaning Agent
No
Alcohols, C12-14, ethoxylated
068439-50-9
3.0-10.0
Cleaning Agent
No
Amorphous silica
112926-00-8
<1
Flow Agent
No
Coconut oil
008001-31-8
<1
Antifoam Agent
No
Subtilisin (proteolytic enzyme)
009014-01-1
<1
Enzyme
Yes CoC List
Pancreatic Amylase
009000-90-2
<1
Enzyme
Yes CoC List
Mannanase, endo-1,4-beta-
037288-54-3
<1
Enzyme
No
Cellulase
009012-54-8
<1
Enzyme
Yes CoC List
Sodium Ma/Vinyl Alcohol Copolymer
139871-83-3
1.0-3.0
Water Dissolvable Film
No
Glycerin
000056-81-5
<1
Processing Aid
No

Health Effects Information

Ingredients and Health Effects Information are taken from the manufacturer's product label and/or the Safety Data Sheet (SDS). Products are not tested and manufacturer's information presented here is not evaluated by DeLima Associates.

Date that SDS was issued by manufacturer of product.

SDS DATE :
January 11, 2017

Health
Flammability
Reactivity

HMIS is the Hazardous Materials Identification System developed by the American Coatings Association and indicates the levels ("1" to "4") of Health Hazard, Flammability Hazard and Physical Hazard associated with a specific product.

HMIS RATING
2
1
0

Measure of Alkalinity/Acidity of substance or preparation where a level of 7 is considered as neutral.

pH Levels
11.0-11.4

Warnings

Hazard Statements
Warning. Causes serious eye irritation.
Precautionary statements
General
If medical advice is needed, have product container or label at hand. Keep out of reach of children. Read label before use.
Prevention
Wash hands thoroughly after handling. Wear protective gloves.
Response
If in eyes: Rinse cautiously with water for several minutes. Remove contact lenses, if present and easy to do. Continue rinsing. If eye irritation persists: Get medical advice/attention.
Storage
None.
Disposal
None.

Acute health effects

From SDS:
Hazards Identification
Emergency Overview
Warning. Causes serious eye irritation.
Potential Health Effects
Eye Contact: Severe irritant.
Skin Contact: Non-irritant.
Inhalation: Not available


Chronic health effects

From SDS:
Not expected to have chronic health effects.

Carcinogenicity

Not listed by NTP, IARC and OSHA.

Handling information

Use as directed on product label. KEEP OUT OF REACH OF CHILDREN AND PETS. Store in original container and keep container closed when not in use. Avoid freezing.

Disposal information

Product residues in the bottle may be discarded in trash, or diluted with water and disposed via sewer. When used as directed, the product is septic‐safe.

California Prop. 65 Warning

This product is not subject to the labeling requirements of California Proposition 65.

First Aid

Eye Contact: Promptly flush with large amounts of water for at least 15 minutes. Contact a physician if redness or irritation persists.

Skin Contact: Rinse with water. Remove contaminated clothing and shoes.

Inhalation: While inhalation of product dust is unlikely, move to fresh air away from dust.

Ingestion: Do not induce vomiting. Drink 4‐8 ounces of water or milk immediately. Contact a poison control center or physician.

Notes to Physician: Treat symptomatically.