CPID
Health effects of consumer products
What's in it?

Search Entire CPID Database
Enter Products, Manufacturers, Chemicals, Product Categories and Product Types
Easy-Off Professional Heavy Duty Cleaner-Degreaser, Professional Use-12/03/2014
Certification Expires : Always Active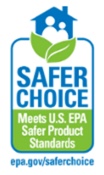 Products in this Consumer Product Information Database (CPID) are classified based on their composition:
Substances: single chemicals
Preparations: products which contain chemicals that can be easily separated during normal use
Articles: products or product assemblies that do not contain chemicals that can be separated out from the product or assembly under normal or advertised use.

Classification:
Preparation
Indicates country where product is sold.

Market:
US/Canada
Brand Information
Date entered: November 05, 2015
Easy-Off Professional Heavy Duty Cleaner-Degreaser is specially formulated to cut through tough kitchen grease, fat, oil and petroleum. This formula easily removes tough, oily soil from a wide variety of surfaces and may be used in pressure washers and automatic scrubbers.
36241-89771

UPC:
36241-89771
Purpose of product.

Usage:
Kitchen cleaner and degreaser
Structure such as solid, liquid, aerosol etc.

Form:
liquid
Customer Service No:
800-228-4722
Manufacturer Information
Date when validity of Material Safety Data Sheet (MSDS) or Safety Data Sheet (SDS) was last verified.

Date verified: March 20, 2020
Reckitt Benckiser, Inc.
Morris Corporate Center IV 399 Interpace Parkway
Parsippany NJ 07054

Chemical Composition/Ingredients

The GHS is an acronym for The Globally Harmonized System of Classification and Labelling of Chemicals. The GHS is a system for standardizing and harmonizing the classification and labelling of chemicals. Chemicals are associated with codes that define their health, physical and environmental hazards.This universal hazard communication system was developed to ensure that employers, employees and consumers are provided with adequate, practical, reliable and comprehensible information on the hazards of chemicals, so that they can take effective preventive and protective measure for their own health and safety.
The GHS classifications for chemicals associated with products in this database may be viewed by selecting the "Advanced" button on the Chemical Ingredients tables. Since this is a work in progress, GHS classifications may not be shown for all chemical ingredients.

Advanced

Primary Chemical Name is the standard name assigned to a chemical substance.

Chemical

Chemical Abstracts Service Registry Number is a unique identifier for a chemical and its synonyms. CAS numbers identify the chemical, but not its concentration or specific mixture. CAS Registry Numbers are assigned by the Chemical Abstracts Service, a division of the American Chemical Society. For more information: www.cas.org

We have assigned ID numbers (with 6 leading zeros or nines, e.g., 000000-xx-x or 999999-xx-x) for blends and chemicals that do not have CAS numbers.

CAS No./ID

Percent of chemical in preparation.

% Conc.

Chemical of Concern (CoC)

Chemical of Concern(CoC)

C9-11 Pareth-3
068439-46-3
--
No
Water
007732-18-5
--
No
FD&C (or D&C) Yellow #5 (C.I. 19140)
001934-21-0
--
No
Sodium gluconate
000527-07-1
--
No
Sodium carbonate
000497-19-8
1.0-2.5
No

Health Effects Information

Ingredients and Health Effects Information are taken from the manufacturer's product label and/or the Safety Data Sheet (SDS). Products are not tested and manufacturer's information presented here is not evaluated by DeLima Associates.

Date that SDS was issued by manufacturer of product.

SDS DATE :
December 03, 2014

Health
Flammability
Reactivity

HMIS is the Hazardous Materials Identification System developed by the American Coatings Association and indicates the levels ("1" to "4") of Health Hazard, Flammability Hazard and Physical Hazard associated with a specific product.

HMIS RATING
1
0
0

Measure of Alkalinity/Acidity of substance or preparation where a level of 7 is considered as neutral.

pH Levels
6.0-9.0

Warnings

Hazard statements
No known significant effects or critical hazards.
Precautionary statements
General
Read label before use. If medical advice is needed, have product container or label at hand. Keep out of reach of children.
Prevention
Do not get in eyes, on skin, or on clothing. Wear protective gloves and eye protection.
Response
IF IN EYES: Rinse cautiously with water for several minutes. Remove contact lenses, if present and easy to do. Continue rinsing. If eye irritation persists: Get medical attention/ advice.
IF ON SKIN: Rinse skin with water. If skin irritation occurs: Get medical attention/advice. IF IF SWALLOWED: Rinse mouth. Do NOT induce vomiting. Call a POISON CENTER or doctor/physician if you feel unwell.
Storage
Not applicable.
Disposal
Dispose of contents and container in accordance with all local, regional, national and international regulations

Acute health effects

From SDS:
Hazards Identification
Potential Health Effects
Routes of exposure: Not available.
Eye Contact: May cause eye irritation upon direct contact with eyes.
Skin Contact: May cause skin irritation.
Inhalation: No known significant effects or critical hazards.
Ingestion: May be harmful if swallowed.

Chronic health effects

From SDS:
No known significant effects or critical hazards.

Carcinogenicity

No known significant effects or critical hazards


Handling information

Put on appropriate personal protective equipment.Store in accordance with local regulations. Store in original container protected from direct sunlight in a dry, cool and well-ventilated area, away from incompatible materials and food and drink. Keep container tightly closed and sealed until ready for use. Containers that have been opened must be carefully resealed and kept upright to prevent leakage. Do not store in unlabeled containers. Use appropriate containment to avoid environmental contamination.

Disposal information

The generation of waste should be avoided or minimized wherever possible. Disposal of this product, solutions and any by-products should at all times comply with the requirements of environmental protection and waste disposal legislation and any regional local authority requirements. Dispose of surplus and non-recyclable products via a licensed waste disposal contractor. Waste should not be disposed of untreated to the sewer unless fully compliant with the requirements of all authorities with jurisdiction. Waste packaging should be recycled. Incineration or landfill should only be considered when recycling is not feasible. This material and its container must be disposed of in a safe way. Empty containers or liners may retain some product residues. Avoid dispersal of spilled material and runoff and contact with soil, waterways, drains and sewers.

First Aid

Eye Contact: Immediately flush eyes with plenty of water, occasionally lifting the upper and lower eyelids. Check for and remove any contact lenses. Get medical attention if irritation occurs.
Skin Contact: Flush contaminated skin with plenty of water. Remove contaminated clothing and shoes. Get medical attention if symptoms occur.
Inhalation: Remove victim to fresh air and keep at rest in a position comfortable for breathing. Get medical attention if symptoms occur.
Ingestion: Wash out mouth with water. Remove victim to fresh air and keep at rest in a position comfortable for breathing. If material has been swallowed and the exposed person is conscious, give small quantities of water to drink. Do not induce vomiting unless directed to do so by medical personnel. Get medical attention if symptoms occur.
Notes to Physician: Treat symptomatically. Contact poison treatment specialist immediately if large quantities have been ingested or inhaled.