CPID
Health effects of consumer products
What's in it?

Search Entire CPID Database
Enter Products, Manufacturers, Chemicals, Product Categories and Product Types
Case Medical SuperNova.1 Multi-Enzymatic Cleaner Ultra Concentrate, Professional Use, 04/19/2012
Certification Expires : Always Active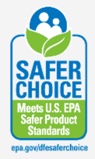 Products in this Consumer Product Information Database (CPID) are classified based on their composition:
Substances: single chemicals
Preparations: products which contain chemicals that can be easily separated during normal use
Articles: products or product assemblies that do not contain chemicals that can be separated out from the product or assembly under normal or advertised use.

Classification:
Preparation
Indicates country where product is sold.

Market:
US/Canada
Brand Information
Date entered: November 04, 2015
Case Medical SuperNova.1 Multi-Enzymatic Cleaner Ultra Concentrate is a validated surgical instrument cleaner and is recognized by EPA/DfE for environmental sustainability.
Purpose of product.

Usage:
Surgical instrument cleaner
Structure such as solid, liquid, aerosol etc.

Form:
liquid
Customer Service No:
201-313-1999
Manufacturer Information
Date when validity of Material Safety Data Sheet (MSDS) or Safety Data Sheet (SDS) was last verified.

Date verified: March 07, 2020
Case Medical Inc.
19 Empire Boulevard
South Hackensack NJ 07606

Chemical Composition/Ingredients

The GHS is an acronym for The Globally Harmonized System of Classification and Labelling of Chemicals. The GHS is a system for standardizing and harmonizing the classification and labelling of chemicals. Chemicals are associated with codes that define their health, physical and environmental hazards.This universal hazard communication system was developed to ensure that employers, employees and consumers are provided with adequate, practical, reliable and comprehensible information on the hazards of chemicals, so that they can take effective preventive and protective measure for their own health and safety.
The GHS classifications for chemicals associated with products in this database may be viewed by selecting the "Advanced" button on the Chemical Ingredients tables. Since this is a work in progress, GHS classifications may not be shown for all chemical ingredients.

Advanced

Health Effects Information

Ingredients and Health Effects Information are taken from the manufacturer's product label and/or the Safety Data Sheet (SDS). Products are not tested and manufacturer's information presented here is not evaluated by DeLima Associates.

Date that SDS was issued by manufacturer of product.

SDS DATE :
April 19, 2012

Health
Flammability
Reactivity

HMIS is the Hazardous Materials Identification System developed by the American Coatings Association and indicates the levels ("1" to "4") of Health Hazard, Flammability Hazard and Physical Hazard associated with a specific product.

HMIS RATING
1
0
0

Measure of Alkalinity/Acidity of substance or preparation where a level of 7 is considered as neutral.

pH Levels
7.0

Warnings

The product contains a small amount of sensitising substance which may provoke an allergic reaction among sensitive individuals in contact with skin. Risk of serious damage to eyes.
Hazard Statements
May cause an allergic skin reaction. Causes serious eye damage.
Precautionary Statements
May cause allergy or asthma symptoms or breathing difficulties if inhaled. Wear protective gloves/protective clothing/eye protection/face protection.
IF IN EYES: Rinse cautiously with water for several minutes. Remove contact lenses, if present and easy to do. Continue rinsing.
Immediately call a POISON CENTER or doctor/physician.
Supplementary Precautionary Statements
Other hazards
In case of inadequate ventilation wear respiratory protection. P261 Avoid breathing vapour/spray.
IF INHALED: If breathing is difficult, remove victim to fresh air and keep at rest in a position comfortable for breathing.

Acute health effects

From SDS
Hazards Identification
Potential Health Effects
Eye contact: Risk of serious damage to eyes.
Skin contact: Prolonged or repeated contact with skin may cause irritation.
Ingestion: Ingestion may causes irritation of mouth, throat and stomach with possible nausea

Chronic health effects

From SDS
No information provided.

Carcinogenicity

No information provided.

Handling information

Avoid spilling, skin and eye contact. Ventilate well, avoid breathing vapours. Use approved respirator if air contamination is above accepted level. If pH exposure is below 2.5 or above 9.5 products efficacy may be lost. If temperature exceeds 77 deg. F (25 deg. C)product efficacy may be lost. Follow GMP. Keep containers closed when not in use. Wash thoroughly after handling.

Disposal information

Waste to be treated as controlled waste. Disposal to licensed waste disposal site in accordance with local Waste Disposal Authority. Dispose of waste and residues in accordance with local authority requirements. Absorb in vermiculite or dry sand and dispose of at a licensed hazardous waste collection point.

First Aid

Eye contact: Make sure to remove any contact lenses from the eyes before rinsing. Promptly wash eyes with plenty of water while lifting the eye lids. Get medical attention promptly if symptoms occur after washing.
Skin contact: Immediately remove contaminated clothing. Wash off promptly and flush contaminated skin with water. Promptly remove clothing if soaked through and flush skin with water.
Inhalation: Place unconscious person on the side in the recovery position and ensure breathing can take place. If respiratory problems, artificial respiration/oxygen. Get medical attention if any discomfort continues.
Ingestion: Immediately rinse mouth and drink plenty of water or milk. Keep person under observation. Do not induce vomiting. If vomiting occurs, keep head low. Transport immediately to hospital and bring along these instructions.
General information: General first aid, rest, warmth and fresh air. Do not give victim anything to drink if they are unconscious. Get medical attention if any discomfort continues.