CPID
Health effects of consumer products
What's in it?

Search Entire CPID Database
Enter Products, Manufacturers, Chemicals, Product Categories and Product Types
Amway Legacy of Clean All Fabric Bleach Powder
Certification Expires : Always Active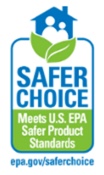 Products in this Consumer Product Information Database (CPID) are classified based on their composition:
Substances: single chemicals
Preparations: products which contain chemicals that can be easily separated during normal use
Articles: products or product assemblies that do not contain chemicals that can be separated out from the product or assembly under normal or advertised use.

Classification:
Preparation
Indicates country where product is sold.

Market:
US/Canada
Brand Information
Date entered: October 30, 2015
Amway Legacy of Clean All Fabric Bleach Powder uses the power of oxygen to get out wine, juice, and other tough stains. Dermatologist and allergy tested. Safe and effective in all washers, even HE. Recognized by the U.S. Environmental Protection Agency's (EPA) Safer Choice Program.
Purpose of product.

Usage:
Laundry bleach
Structure such as solid, liquid, aerosol etc.

Form:
powder
Customer Service No:
800-424-9300
Manufacturer Information
Date when validity of Material Safety Data Sheet (MSDS) or Safety Data Sheet (SDS) was last verified.

Date verified: January 18, 2019
Amway Corporation
7575 Fulton Street East
Ada MI 49355

Chemical Composition/Ingredients

The GHS is an acronym for The Globally Harmonized System of Classification and Labelling of Chemicals. The GHS is a system for standardizing and harmonizing the classification and labelling of chemicals. Chemicals are associated with codes that define their health, physical and environmental hazards.This universal hazard communication system was developed to ensure that employers, employees and consumers are provided with adequate, practical, reliable and comprehensible information on the hazards of chemicals, so that they can take effective preventive and protective measure for their own health and safety.
The GHS classifications for chemicals associated with products in this database may be viewed by selecting the "Advanced" button on the Chemical Ingredients tables. Since this is a work in progress, GHS classifications may not be shown for all chemical ingredients.

Advanced

Primary Chemical Name is the standard name assigned to a chemical substance.

Chemical

Chemical Abstracts Service Registry Number is a unique identifier for a chemical and its synonyms. CAS numbers identify the chemical, but not its concentration or specific mixture. CAS Registry Numbers are assigned by the Chemical Abstracts Service, a division of the American Chemical Society. For more information: www.cas.org

We have assigned ID numbers (with 6 leading zeros or nines, e.g., 000000-xx-x or 999999-xx-x) for blends and chemicals that do not have CAS numbers.

CAS No./ID

Percent of chemical in preparation.

% Conc.

Chemical of Concern (CoC)

Chemical of Concern(CoC)

Sodium carbonate
000497-19-8
10.0-15.0
No
Sodium carbonate peroxide
015630-89-4
85.0-90.0
No
Alcohols, C10-16, ethoxylated
068002-97-1
--
No
Fragrance(s)/perfume(s)
000000-00-1
--
No
Sodium metasilicate
006834-92-0
1.0-5.0
No

Health Effects Information

Ingredients and Health Effects Information are taken from the manufacturer's product label and/or the Material Safety Data Sheet (MSDS). Products are not tested and manufacturer's information presented here is not evaluated by DeLima Associates.

Date that Material Safety Data Sheet (MSDS) or Safety Data Sheet (SDS) was issued by manufacturer of product.

MSDS DATE :
April 25, 2013

Health
Flammability
Reactivity

HMIS is the Hazardous Materials Identification System developed by the American Coatings Association and indicates the levels ("1" to "4") of Health Hazard, Flammability Hazard and Physical Hazard associated with a specific product.

HMIS RATING
2
0
1

Measure of Alkalinity/Acidity of substance or preparation where a level of 7 is considered as neutral.

pH Levels
10.35-10.65

Acute health effects

From SDS:
Hazards Identification
Harmful if swallowed. Irritating to eyes and skin.
Potential Health Effects
Routes of Exposure: Eye contact, skin contact, inhalation
Eye contact: Contact with this product can cause moderate to severe eye irritation.
Skin contact: Prolonged contact with powder can cause mild irritation. Prolonged contact with moist product can cause moderate to severe irritation.
Inhalation: Inhalation can cause irritation of the upper respiratory tract.
Ingestion: Ingestion of this product can cause irritation of the mouth and throat, upset stomach, nausea, vomiting and diarrhea. This product can cause burns to the mouth, throat, esophagus and stomach.
Aggravated Medical Conditions: Exposure to this product may aggravate pre-existing skin, eye, and respiratory disorders.

Chronic health effects

From SDS:
No information provided.

Carcinogenicity

No information provided.

Handling information

No special technical protective measures required. Special handling procedures are not normally necessary. Keep in a dry, cool place. Keep away from combustible material.

Disposal information

Dispose of in accordance with local regulations. Do not re-use empty containers.

First Aid

Eye contact: Remove contact lenses. Rinse with gentle stream of water for 15 minutes, holding eyelids open. Get medical advice by calling a poison control center, doctor or hospital emergency room.
Skin contact: Rinse skin thoroughly with water.
Inhalation: Move to fresh air. If irritation or breathing difficulty develops, GET MEDICAL ADVICE by calling a poison control center, doctor or hospital emergency room.
Ingestion: If victim is a child, give 4-8 ounces of water. For adults, give 8-12 ounces of water. Do not induce vomiting when this product is swallowed. If vomiting occurs spontaneously, keep victim in an upright position. GET MEDICAL ADVICE by calling a poison control center, doctor or hospital emergency room